Please Note
All bookings are simply requests.
A
confirmation email
or an email for an alternative time/day will be sent to you as a follow up.
If you are looking for a last-minute appointment, you can always send me a text to (647) 607-3770.
We Accept: Visa, Mastercard, Debit, E-Transfer
Direct Billing
We bill your insurance company directly if you are with one of the eligible insurers for direct billing. This way you can avoid paying out of pocket up front for your treatment sessions. If you are with an insurance provider not on this list, you will need to submit a claim to your insurer on your own. It's quick and easy to do! Most insurance companies provide online services which make submitting claims fast and easy!
Cancellation Policy
We understand that emergencies happen and are often unpredictable. However, when you can, please provide at least 24 hours notice if you need to reschedule, cancel an appointment, or reduce your appointment hours. This gives us enough time to fill this time slot. If you fail to cancel prior to 24 hours before your appointment slot, or you do not show up for your appointment, you will be charged full price of your appointment.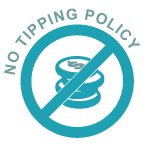 The best tip is for you to tell your friends and family about the great care you received.